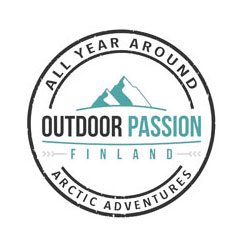 Vastuullisuus - Responsibility
by Outdoor Passion Finland
OUR RESPONSIBILITY 
WE CHERISH THE WELLBEING OF OUR COMMUNITY
We support and strengthen the wellbeing of the local community by collaborating with local partners, buying local products and participate in the decision-making processes that affect the wellbeing of local nature and community.
We act by,
maintaining good co-operation between companies.
co-operating with the local kindergarten, school and youth center. We are happy to organize with low budget or through sponsorship outdoor activities to children/youth.
supporting the nature conservation and community wellbeing objectives stated by the Council of Kuusamo and intervene, if there is an external threat towards the people of Kuusamo and their environment.
WE TAKE CARE OF THE NATURE
When we go outdoors, we take care of our environment and act responsible, taking in consideration the how much the nature's carrying capacity is and giving good example by cleaning up trash left by others. The aim behind our actions is to be able to give a healthy legacy to our posterity and to you as well, a destination where you can breathe the cleanest air in the world and enjoy refreshing water from earth.  
We act by,
communicating to our guests on our outdoor adventures, through marketing and by giving a good example, about the clean air and quality of water in Kuusamo.
encouraging you to use tap water and recycle plastic, metal, bottles/cans, paper.
letting you know, how to enjoy Kuusamo nature in a sustainable way and redirecting you to read the outdoor etiquette from www.nationalparks.fi/en/hikinginfinland/visitorguidelines.
OUR CULTURAL HERITAGE AND LOCAL STORIES
You will get to know the local customs and stories that respect the nature and history. Outdoor Passion Finland have always time in their outdoor activities to have a chat about how we are doing and talk about whatever you are interested to learn.
We act by,
going outdoors in small groups, because we want to get to know you and be present in the moment.
telling stories about our ancestors and by respecting their life, we wanna preserve and leavy good stories and customs to our posterity to forward.
WE WORK FOR WELL-BEING, HUMAN RIGHTS AND EQUALITY
In small groups we are able to notice all individuals and needs separately. We encourage our partners to speak for the wellbeing and justice. Outdoor Passion Finland seek to have equality in attitude and operations.
We act by,
paying equal salary according to abilities and skills.
operating only in small groups, even in groups of two!
having your safety and well-being as our priority.
noticing all guests as individuals and not separating them according to gender, religion, nationality or other qualities.
WE PRESERVE OUR SHARED CLIMATE 
Small groups wear less on nature destinations and make less disturbance. We prefer using in our outdoor lunch local raw-material and organic food. We encourage people to take responsibility and think about their sustainable actions. 
We act by,
separating and re-cycling (energy waste, metal, paper, cartridge, bottles/cans, glass and plastic).
walking whenever possible to work.
taking part in the development of the public transportation systems in Kuusamo area.
finding ways to take care of forest in a sustainable way and to maintain the carbon vortex.
WE FAVOUR LOCALITY 
We do our outdoor activities in the local environment and we use locally produced food and raw-materials in our outdoor servings. We always try to figure out in our actions, how to give best added value to the local community. Where-ever we are travelling, we think local!
We act by,
using local raw-materials in our outdoor servings.
telling stories about local life.
informing how to travel with public transportation to local attractions.
recommending local products and services.
WE EMPHASISE SAFETY AND QUALITY
Outdoor Passion Finland think, that customer satisfaction and quality is the same as customer safety. Safety documents are our normal procedure, and we discuss and develop constantly our customer safety, openly and asking for feedback. Outdoor Passion Finland appreciate also, that the business is  economically sustainable and it gives the owners a feeling of security and stability. 
We act by,
updating our safety documents once a year.
carrying in the guide backpack a safety plan for each activity.
familiarizing our team to tasks and work environment.
favoring an open safety culture.
giving our team a possibility to participate in some education and courses to maintain good guide skills (e.g. First Aid, Adventure Education).
WE DO RESPONSIBLE MARKETING
We are liable for the authenticity and correctness in our communication. Our marketing is based on our own experiences and stories. Outdoor Passion Finland wants to be a real, authentic and local outdoor adventure company. Our guides deliver through example orally and in practice.
We act by,
carrying a garbage bag in guide backpack and pick own and others garbage while working.
maintaining a responsible communication in our everyday life, work and speartime. We think that by giving good example we can educate the next generation.
being authentic in e-communication and as well as the way our guide communicate on our outdoor adventures.
being more active in following and supporting the values and pledges that the Municipality of Kuusamo have stated and their sustainable travel plans.
WE ARE COMMITTED TO SUSTAINABLE TRAVEL PRINCIPLES
We are committed to these sustainable travel principles by thinking and documenting our responsible actions and publishing our environmental pledge. Outdoor Passion Finland is committed with the help of Visit Finland / Sustainable Travel Finland -program to apply for an environmental certificate, Green Activities. 
We are committed as a member of the Ruka-Kuusamo Travel Association in co-operation with other members to make Kuusamo a sustainable nature-tourism destination.
We reason all our operations according to sustainable travel principles; social, ecological, cultural and economical.
Our team like to discuss openly about environmental issues and exchange thoughts on manners and actions. Listen, Respect and discuss.
WE LIKE TO CHALLENGE OUR OPERATION AND DEVELOPE OUR BUSINESS
We have challenged ourselves since 2006, when we started operating in tourism business. Outdoor Passion Finland was created in 2015 on the previous company foundation (Hiking Service Finland) and was given the same basic values, objectives and efforts to develop further. Outdoor Passion Finland appreciate good guides and still work with small groups in a responsible way. Company creators, Jussi Tupasela and Lotta Sandvik, still want to learn and develop their skills and knowledge. They also want that Outdoor Passion Finland continue to learn and teach!